IT SUPPORT
Ever wondered how
to reduce your AHT by 50%?
Solve challenges of IT Support
with Konverso's solutions
IT Support teams' challenges
Tech support teams working with traditional methods still have problems reaching their targets, whether Service Desk Cost per ticket, Mean Time to Resolve, First Contact Resolution Rates, Ticket Backlog, Average Handle Time, or Customer Satisfaction.

Contact center agents are often swamped with user requests, while employees are regularly stuck until the issue is resolved, thus wasting precious time.As a result, frustration can mount, and little time is left for more meaningful projects.
Whether resetting passwords, provisioning software, answering IT questions, or setting up a VPN from home, our solutions instantly resolve the bulk of employee IT issues, cutting out long waiting times and the need for further attention.
In doing so, Konverso ensures a fast, smooth, and integrated operation for your IT support team and puts the "it" factor back in IT.

Intelligent Routing works by intercepting and routing complicated emails or tickets to the right expert or group.
Our platform leverages its pre-built Machine Learning models to learn your assignment groups from historical tickets in your ITSM. On average, L1 service desks take five hours to read and route employees' support issues. Our platform, however, makes that backlog disappear. As a result, employees will spend less time waiting for help.

Lastly, when complex tickets land at the Service Desk, Agents get first-rate assistance from our AI-powered Agent Assist. Our multichannel Agent Assist leverages chat or telephony conversations between agents and users to generate instant recommendations to the service desk agent. This speeds up agent onboarding and improves the agent's employee experience.
Konverso's solutions generate excellent ROI for our clients.
Our platform deflects between 25% to 50% of Level 1 contacts. Customers such as Pôle Emploi, the French government job agency, show that our platform automatically handles 85% of their chats without transferring to a human agent.
NowBrains has reported that our platform attains 90% accuracy using Intelligent Routing.

Service desk agents gain between 6% and 13% in productivity.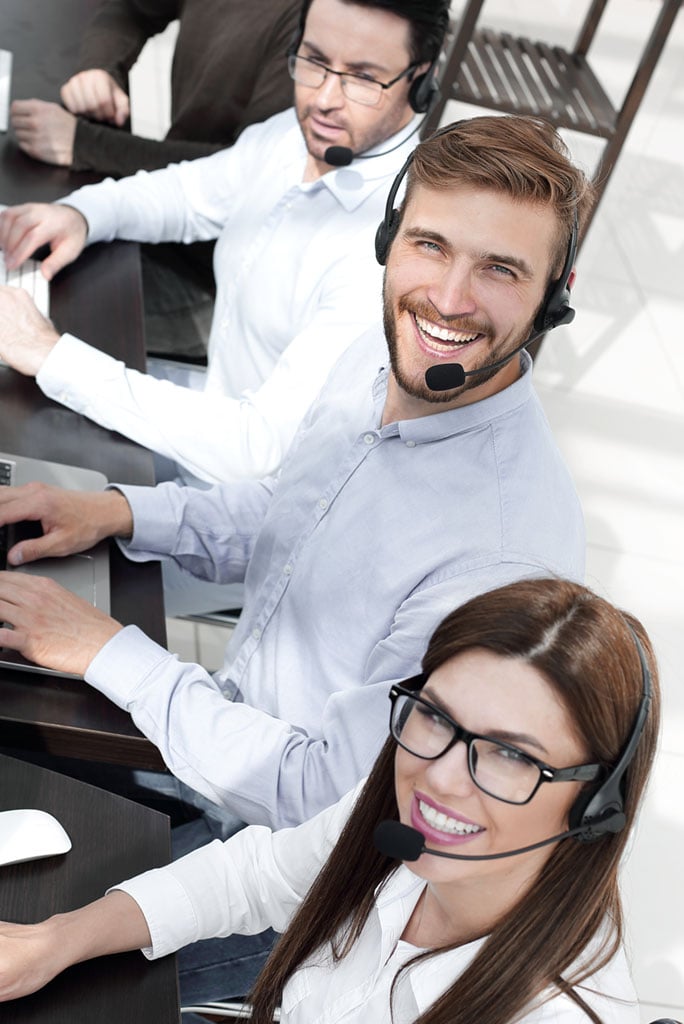 Konverso revolutionizes IT Support




with Generative AI
Generative AI and, more specifically, Large Language Models (LLMs) can significantly increase the performance of IT Service Desks in scenarios like Agent Assist and IT service desk Chatbot.
These models provide advanced natural language processing capabilities, allowing them to understand and generate human-like responses to user queries.

Konverso's Generative AI-powered Agent Assist uses large language models to analyze tickets, chat or telephony conversations and generate instant and accurate recommendations for service desk agents.

This copilot for IT Technician taps into vast repositories of company knowledge and expertise to provide IT support teams with real-time responses.
From troubleshooting technical issues to providing software and hardware assistance, Agent Assist considerably accelerates agent onboarding, improves the employee experience, and ultimately enhances productivity.
Additionally, Konverso's chatbots used in IT service desks use LLMs to provide accurate and context-aware responses, resolving a significant portion of user issues without the need for human intervention.

This reduces waiting times, improves efficiency, and reduces the workload on IT support teams.
It allows them to focus on more complex tasks and strategic IT initiatives, ultimately leading to higher employee satisfaction and improved performance metrics.